Listen to our customers
We have been working with ESS over 6 years. They helped us on our system conversion, customization and maintenance support. Their staff is very knowledgeable and professional. They also provide fast response to our questions. We relied on their expertise and assistance in our ERP system. They also provide good consulting services to enhance and improve our business processes. They are our trusted business partner.
What Our Clients Say
I have worked with ESS on multiple different projects and have been incredibly happy with the level of support and expertise that they have provided. They have strong technical and business knowledge that has helped us to utilize our ERP system to its full potential. I would strongly recommend them to anyone looking to implement an ERP system or looking for assistance with their current one.
Applications Analyst Dylan Klima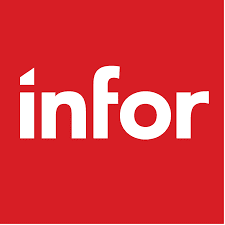 Infor is the 3rd largest Enterprise Software provider in the world. ESS is a certified Infor ERP sales and support house, and the only one with resources based in Western Canada. We also have resources in Ontario, Quebec, and Oregon. This partnership between Infor and ESS allows us to bring you world class software with a very local presence.
Infor continues to grow by leaps and bounds because they listen to their customers, and build great software that's easy to use. Their Micro-vertical approach to ERP allows for quicker implementations with little to no customization.
About Us

We serve companies in Western Canada and the Northwestern US., From Manitoba to British Columbia, and from Oregon to Idaho. The ESS team is a group of 18+ talented individuals with a wealth of certifications (including CGA, CPIM, BSc, Computer Science and BBA) and real-life manufacturing experience to overcome any enterprise technology challenge that may come our way. Over our many years of service we have built a reputation for delivering business benefits that are significant, verifiable and as promised, on time, every time.
Dedicated to our customers
Two of our ESS mfg. consultants have earned the CFPIM designation, (Certified Fellowship in Production and Inventory Management) from APICS and are APICS Certified Instructors. Less than 3% of men and women who earn a CPIM designation worldwide qualify for the "Fellowship" designation.

At ESS, we empower business with the tools to improve existing workflow, introduce cost savings and identify opportunities to grow sales.

Professional Services

Reduced Risk

World Class Solutions