'We have been working with ESS over 6 years. They helped us on our system conversion, customization and maintenance support. Their staff is very knowledgeable and professional. They also provide fast response to our questions. We relied on their expertise and assistance in our enterprise resource planning system. They also provide good ERP consulting services to enhance and improve our business processes. They are our trusted business partner.'
'I have worked with ESS on multiple different projects and have been incredibly happy with the level of support and expertise that they have provided. They have strong technical and business knowledge that has helped us to utilize our enterprise resource planning system to its full potential. I would strongly recommend them to anyone looking to implement an enterprise resource planning system or looking for assistance with their current enterprise resource planning software.'
Applications Analyst Dylan Klima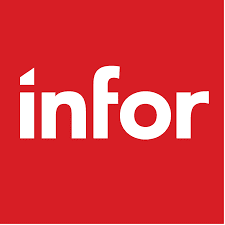 Infor is the 2nd largest Enterprise Resource PlanningSoftware provider in North America. 100% Canadian owned certified Infor ERP Sales Partner providing a full suite of professional business improvement services. ESS' office is in British Columbia, however also have extended on-site support in Alberta, Ontario, Quebec, and Oregon. Partnering world class enterprise resource planningexpertise with a very local presence.
Infor takes customer feedback seriously. Constant improvements over decades have resulted in world class enterprise resource planning software that is still very easy to use. Infor's Micro-vertical focus and personalization approach to industry specific ERP expectations meets almost every Clients needs with little to no customization.
About ESS

We specialize in ERPs for SMB Manufacturers over North America. Unmatched success with companies in Western Canada and the Pacific Northwest, From Manitoba to British Columbia, and from Oregon to Idaho. ESS is a team of 20+ dedicated professionals with a wealth of theoretical (including CGA, CPIM, BSc, Computer Science and BBA) and real-life business and manufacturing experience prevailing over any challenge that may come our way. With almost half a decade of ERP software tenure ESS' reputation for improving businesses as promised, on time, every time is un-paralleled.
Dedicated to our Education
Advanced Designations such as CFPIM, (Certified Fellowship in Production and Inventory Management) from ASCM (aka APICS) and Certified Instructors are commonplace within ESS' team.
Empowering businesses to be self-reliant. Providing the tools to improve existing workflows, reduce costs and encourage growth opportunities.
Professional Services

Reduced Risk

World Class Solutions